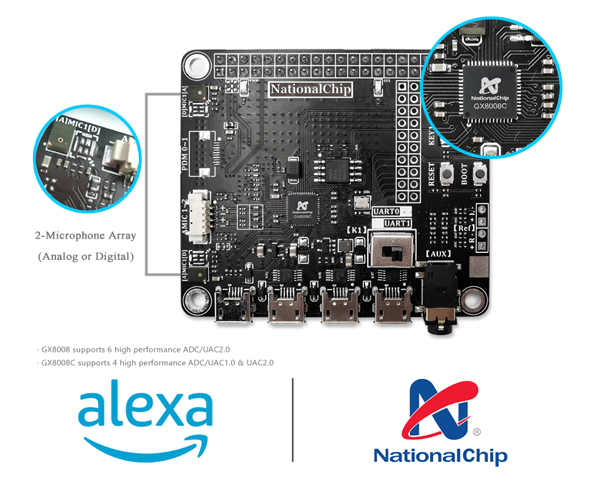 Hangzhou, China - Jul 4th 2022 - NationalChip, the leading STB and AI solution provider, announced its cost attractive 2-microphone array far field AFE solution was qualified by Amazon.
The solution is based on GX8008C and just uses 2 analog microphones voice pre-processing technologies and supports beamforming, noise reduction, and stereo acoustic echo cancellation.
Embedded with 4 high performance ADCs, powerful DSP core and large SRAM, by supporting UAC1.0&UAC2.0, GX8008C solution reduces a lot on BOM cost and offloads computing capability of main application processor. It will well balance the far field performance, system cost for IOT, smart home, automotive applications.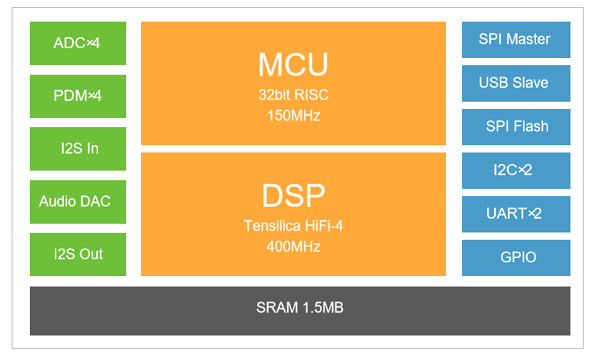 Chip Comparison Table
"Amazon is the world leading company by providing amazing products and solutions. And now Amazon's Alexa voice AI is one of the most popular application worldwide. It has satisfied plenty of ODMs/OEMs and will be more powerful with continuously skills growing. It is among the most important milestones for NationalChip by supporting Amazon AVS, as Amazon's Alexa voice AI supports globally main stream languages, millions of end users worldwide." Says Vincent Huang, Chairman and CEO of NationalChip. "NationalChip has designed many AI solutions, such as world leading ultra low power NPU chips, high performance and cost attractive audio DSP chips. And we will invest more resources to bring more leading technologies to our customers. NationalChip has shipped millions units of AI SOC in the past years. We believe it will drive NationalChip faster growth on our AI solutions through the work we have qualified with Amazon."
Related links: AFE Solution for AVS, Qualified by Amazon