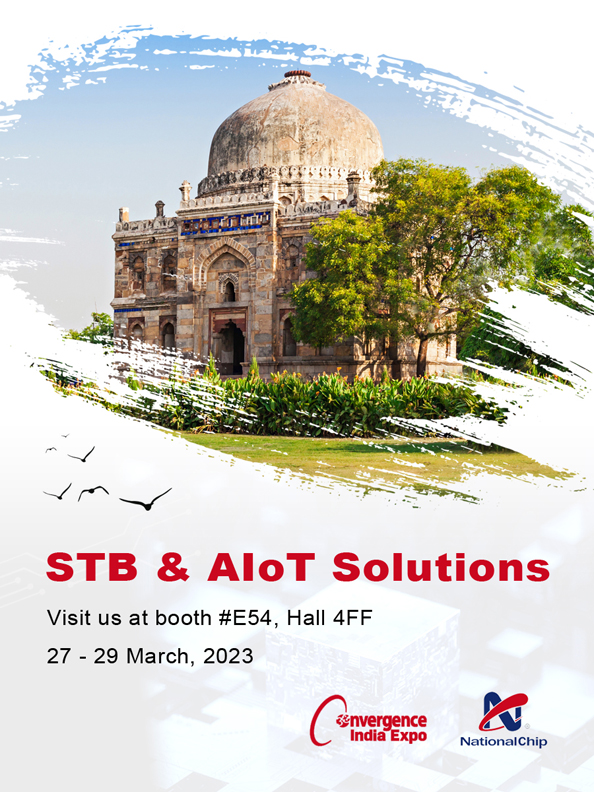 Convergence India Expo 2023 will be held in New Delhi, India from 27-29 Match, 2023.
As the leading supplier of STB SoC, NationalChip is ready to showcase a series of STB SoC solutions as well as AIoT SoC solutions empowering smart home and smart life applications.
Welcome to visit us at booth #E54, Hall 4FF, Pragati Maidan, New Delhi.